CERTIFICATIONS
The corporate excellence that we strive for is related to the satisfaction of our clients.
The quality of our products is the distinguishing feature of the company, which is why ARPA EMC has quality policies and procedures that are part of the company's philosophy. Quality is at the core of all the firm's activities, from the design of the products to the production and maintenance of our solutions once they have been supplied.
At ARPA EMC we have a department that focuses exclusively on quality control, which audits all the processes. Pursuant to the quality manual, we try and achieve corporate excellence by implementing other tools such as continual improvement and we also have the ISO: 9001: 2008, ISO 14001: 2004 standard certificates, among others.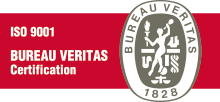 Certifies that the Management system has been audited and it complies with the requirements of the ISO 9001:2015
standard.
ARPA has a quality system that is ISO 9001:2008 certified and it is in the process of adapting to the new version of the ISO 9001:2015 standard.
See the document >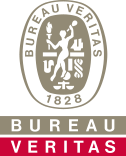 Certifies that the Management system has been audited and it complies with the requirements of the environmental certification.ISO 14001:2004
See the document >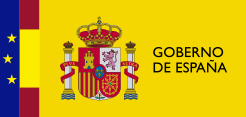 Quality System Certificate
The Dirección General de Armamento y Material [Spanish Armed Forces Weaponry and Equipment Directorate General](DGAM), of the Spanish Ministry of Defense grants the certificate once the corresponding evaluation has been carried out by the Área de Inspecciones Industriales [Industrial Inspection Department](AII), on the Quality Assurance System.
See the document >

BUREAU INTERNATIONAL DES CONTAINERS ET DU TRANSPORT INTERMODAL (B.I.C.)
In accordance with ISO Standard 6346, Customs Conventions and BIC Registration terms, The Bureau International des Containers hereby certifies that the BIC Code:
ARPU 2016 has been duly registered by the BIC and assigned to : EQUIPOS MOVILES DE CAMPANA ARPA S.A.U. Certificate No. ARPU-1116
See the document >
Quality and Environmental Policy
EQUIPOS MÓVILES DE CAMPAÑA ARPA S.A.U. is aware that its Policy is based on the continual improvement of its processes carried out and the satisfaction of its clients, which contributes to the success of the Quality and Environmental management system of its organization.
So for the Senior Management one of its main objectives is to guarantee that the right processes have been established within the organization, which make the system efficient, economical and they ensure that this Policy is passed on to all levels.
See the document >
The commitment of ARPADC to its clients doesn't end with what it supplies them with, ARPA also gives them the corresponding technical guarantee for the whole product lifetime and all the technical documentation for each product, additional services and just as important, specific training on how to use and operate them, maintenance and repair services, assembly and start-up.